Amal Joury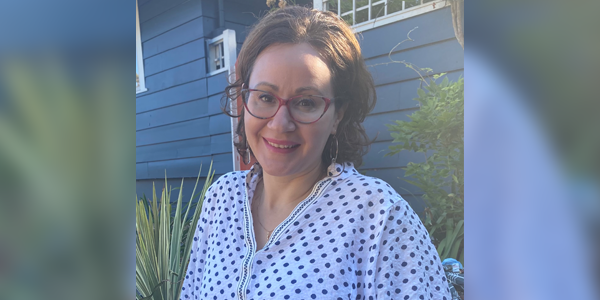 Amal Joury, 42, Washington State employee and attorney
How I learned about Homes First: When I moved here from Boston about seven years ago to work at a law firm, I wanted to get involved in a local non-profit. A colleague suggested Homes First to me.
Why Homes First clicked with me: I fell in love with the unique approach this organization takes. It's brilliant -- providing long-term secure housing, allowing the client to be a part of the process and to pay whatever is appropriate to their situation. There are so many people out there who could make it if they had some help and stability. Homes First quietly maintains properties it owns all over the county, blending in with neighborhoods all around us. Growing up in Boston, where "poor neighborhoods" or "public housing" carries a lot of stigma, it really appealed to me how Homes First takes good care of its properties, creating pride for those who live in them. I have been incredibly lucky and privileged to have grown up with the financial support of a loving family. Many people don't have that. The reality is that people need a home.
How I am involved with Homes First: Currently, I'm a huge fan of Homes First and part of their planned giving program. I was president of the board from 2016 to 2019.
What I like to do for fun: I have two children, a seven-year-old and a 16-year-old, so I'm busy with their activities such as soccer, mountain biking and gymnastics. I love to cook. I've taken up paddle boarding on a nearby lake. And I have two big dogs I like to walk.
Why Homes First will receive my financial legacy gift: I've prepared my will to include Homes First because I know that the money will be well used and the funds will be well taken care of. It makes sense to make a planned bequest because otherwise people may not honor your wishes.