Gail Feagins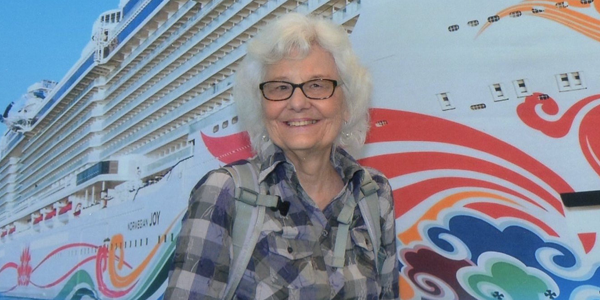 Gail Feagins, 76, retired teacher
How I learned about Homes First: I attended a luncheon of the Washington State School Retirees Association a few years ago where Homes First provided the featured speaker.
Why Homes First clicked with me: This is a great program for fighting homelessness, far better than when people have to live in tents or in cars. Affordable housing is so important to helping people stabilize and improve their lives. I realized that this program truly might make an impact to end homelessness.
How I am involved with Homes First: I have provided for Homes First through my planned giving.
What I like to do for fun: I love travel of all kinds, particularly international travel, and before the Covid pandemic, I enjoyed trips where I was able to help teach English as a second language in Hungary, Poland, China, Mexico and Cuba.
Why Homes First will receive my financial legacy gift: I wanted to make an impact someplace through a charitable gift through my estate. Homes First does such good work that I have included it in my plans.